Graduate Programs
The study of society, culture and religion is one of the most comprehensive ways of understanding humankind and human visions of reality. How do religions motivate people in a range of activities, both to create and destroy? In what ways do the world's religions inform the arts, politics, and personal and social ethics? How do traditions relate to the range of human experience and spirituality in both the past and the present in different parts of the globe? These are a few of the core questions you'll ask as a student in Religious Studies.
The Department of Religious Studies encourages all applicants to our MA and PhD programs to append a short statement, between one paragraph and one page, about their commitment to the principles of equity, diversity and inclusion (EDI) to the end of their Statement of Interest. No applicant will be penalized for not including an EDI statement, and the statement will not be evaluated as part of the graduate admissions process or later. Applicants are encouraged to inform us of any concerns or barriers they may encounter either in the application process or beyond.
Key Areas of Graduate Studies
Religion & The Human Condition
Discover religious thinkers and examine how they have grappled with the important philosophical, ethical, and political questions posed by various religions.
Religions in Historical Perspective
Understand the diverse religious practices and ideas that have developed from antiquity to the present.
Culture & Contemporary Society
Explore the various ways in which religion impacts our contemporary world, both locally and globally.
Texts & Tradition
Learn how authoritative religious texts have been composed, understood, interpreted, and reinterpreted by their communities.
Find a Social Sciences Expert
Researchers
Dr. Paul Glavin
Associate Professor, Sociology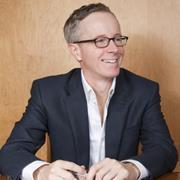 Dr. John Lavis
Professor, Health Research Methods, Evidence, and Impact
Health policy, Social policy
Dr. Paul Younger
Professor Emeritus, Religious Studies